Reception
Welcome to Reception!
Our classroom

This page is currently being updated.
Click below for information about what we are learning.
Our Reception Curriculum 2022-23
News from Reception - June 2023
In Reception we have been learning about how to care for the environment and celebrating 'World Environment Day'. We talked about the importance of recycling and how we can recycle more in the classroom. One day we did all of our learning outside. We learned about how walking, cycling and scooting is better for the environment than cars and brought our own bikes and scooters into school. We read the book, 'Someone's swallowed Stanley' and talked about how it is important to keep our oceans clean. We did some litter picking to keep our beautiful school grounds clean and planted wild flower seeds in our Reception garden.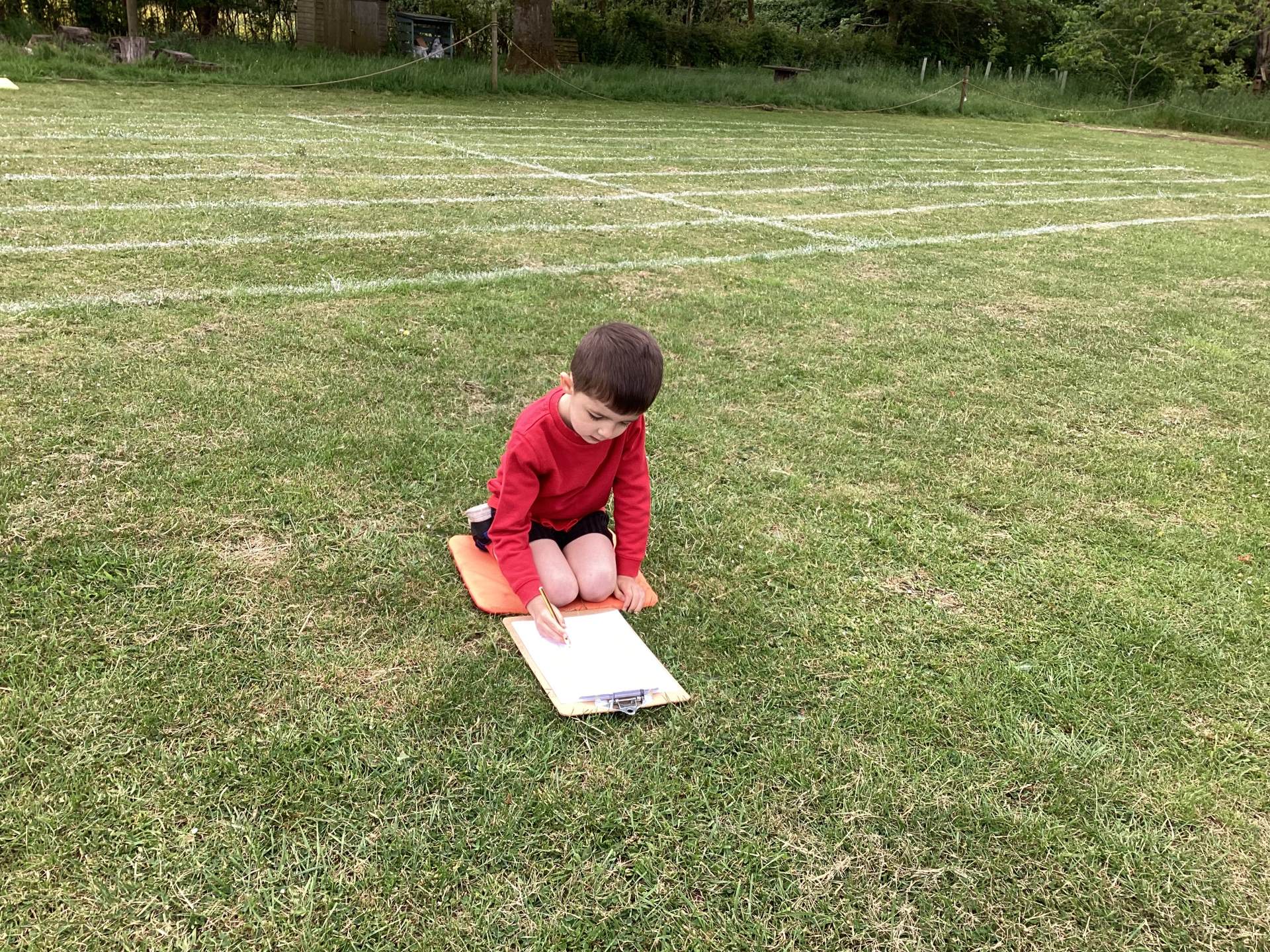 News from Reception - April 2023
On Monday Class 1 and Reception had a brilliant day at the farm. Farmer Ben and Farmer Fiona told us all about the crops they grow on the farm. We found out all about how the farmers look after the crops and help them grow. We learned how some of these crops are made into food, we helped bake some bread and churn some butter.
We went to visit the animals, we fed the pigs with our left over apples from snack and collected the eggs from the hens. We saw the cows in the field and also where they live in the winter. We learned about different farm machinery and we all got to sit in the tractor! We went on a nature walk and listened to the sounds around the farm. We were so lucky that the weather stayed fine so we could have our lunch outside and have a play in the meadow too. Thank you Farmer Ben and Farmer Fiona we really enjoyed our day.
News from Reception - March 2023
Last week we shared our learning with our grown-ups in our Class assembly. We re-told the story of the 3 Billy Goats Gruff, we know it so well now. We shared pictures that we had painted for Mother's Day and sang some of our core rhymes. The grown-ups were very impressed!
Every Friday we join Class 1 to take part in Forest School where we do lots of learning outside. This week we learned how to use the fire safely and toast marshmallows!
News from Reception - February 2023
We really enjoyed our Space Day in Reception. We dressed up in space themed clothes and learned all about the Sun, Moon, Earth, other planets all sort of others things like asteroids and meteorites. We imagined that we were astronauts on the International Space Station. We read the books, 'Astro Girl' and 'Whatever Next'. We imagined landing on the moon and thought about what we would take with us. We weighed moon rocks and made play dough aliens. We used our creative skills to make rockets and lots more!
Space Day/Week
News from Reception - January 2023
Last Monday we came into school to find a penguin in our classroom, he had a label around his neck which said he was lost and could we help him find his home.
So we looked at lots of books and watched a video clip about penguins and found out that they were from the Antarctic. We found the Antarctic on a map and the globe and learned all about what it was like there.
Then we decided to find out about the Arctic, we found out that polar bears, arctic hares and arctic foxes live there. We did some great sentence writing about animals that live in cold places too. We said goodbye to our penguin yesterday, I wonder how long it would take for him to get home?
18th January 2023